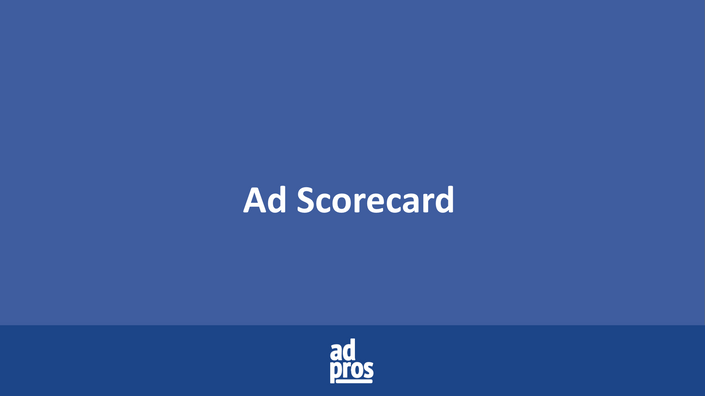 Ad Scorecard
How To Use Ad Scorecard To Scale Campaigns
Why is it that most ad campaigns fail?
It's because they focus on just the ad and optimizations, not the whole funnel.
That's why, today, we would like to introduce you to the Ad Scorecard.
It's a holistic model to assess, analyze, optimize and scale your ad campaigns based on a proven methodology across all traffic sources, across all business models.
Available to you, for free!
Your Instructor
Nehal is the founder for Ad Pros. Ad Pros is a Facebook ads agency scaling growth stage companies to $300,000+/mo in spend. Ad Pros is designed to equip entrepreneurs, marketing teams and media buyers with the tools, education and resources to scale paid advertising campaigns on Facebook and Instagram.
Frequently Asked Questions
Is this Ad Scorecard for free?
Yes, it's completely free. Create an account and get instant access to the ad tip! You will also see access to other courses and trainings available by Ad Pros.
Is this available on demand?
You will get instant access and have ability to review the series of tools, videos, standard operating processes (SOPs), etc available on this platform.
What is Ad Pros?
Ad Pros is an education platform and agency for growth stage companies, primarily in the ecommerce space. We have designed ad tips, fast track courses, in depth trainings, assessments, consulting and coaching to hit your next milestone faster.